Salem leads 48-25 going into 4th quarter.
37-15 Lady Lions lead at halftime
Lady Lions leading 21-7 after 1 quarter.

Eastern rules for tonight's game: 1. Must have a voucher filled out with name and phone number to enter. 2. Must wear a mask and sit using social distancing. 3. Certain seats are marked off to not use- please follow those signs. 4. Everyone is expected to leave the school immediately after game. 5. Limited concessions in the cafeteria. There are spots to stand for social distancing. 6. The game will be carried on WSLM -AM and on ihsaatv- ( WBIS) Pay per view. 7. No phones out showing the game on facebook for free

Lesley Slaughter, Bradie Shrum elementary counselor, was presented the Ike Womack Scholarship by the Indiana School Counselor Association. The mission of the Indiana School Counselor Association is to advance the academic, career and personal/social development of all students through excellence in professional school counseling. This is a true honor to be selected from candidates across the state of Indiana. We are proud of Mrs. Slaughter and her commitment to our students, faculty, and staff at Bradie Shrum.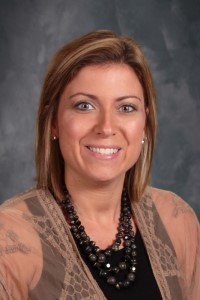 SCS Families, Please read the attached announcement regarding IHSAA indoor events and spectators. #ROARLIONS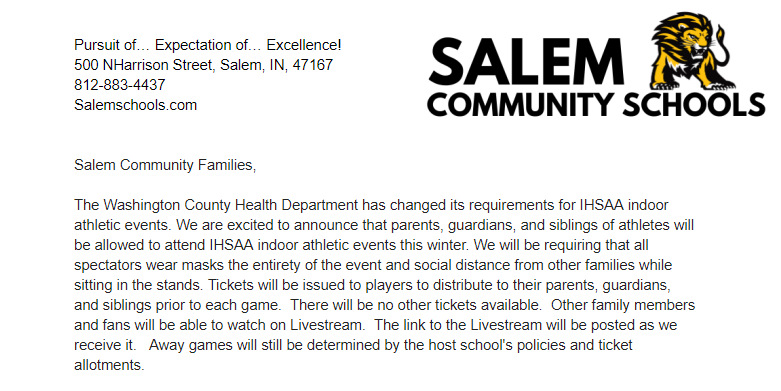 Parents of children age 18 and under: If you would like to pick up meals on Monday, Nov 23rd fill out the attached form. This pickup will include meals for 3 days. Pick-up is from 11:00 - 12:30 at Bradie Shrum Elementary. Sign up here:
https://forms.gle/oCWVDETzhrKWyovJ7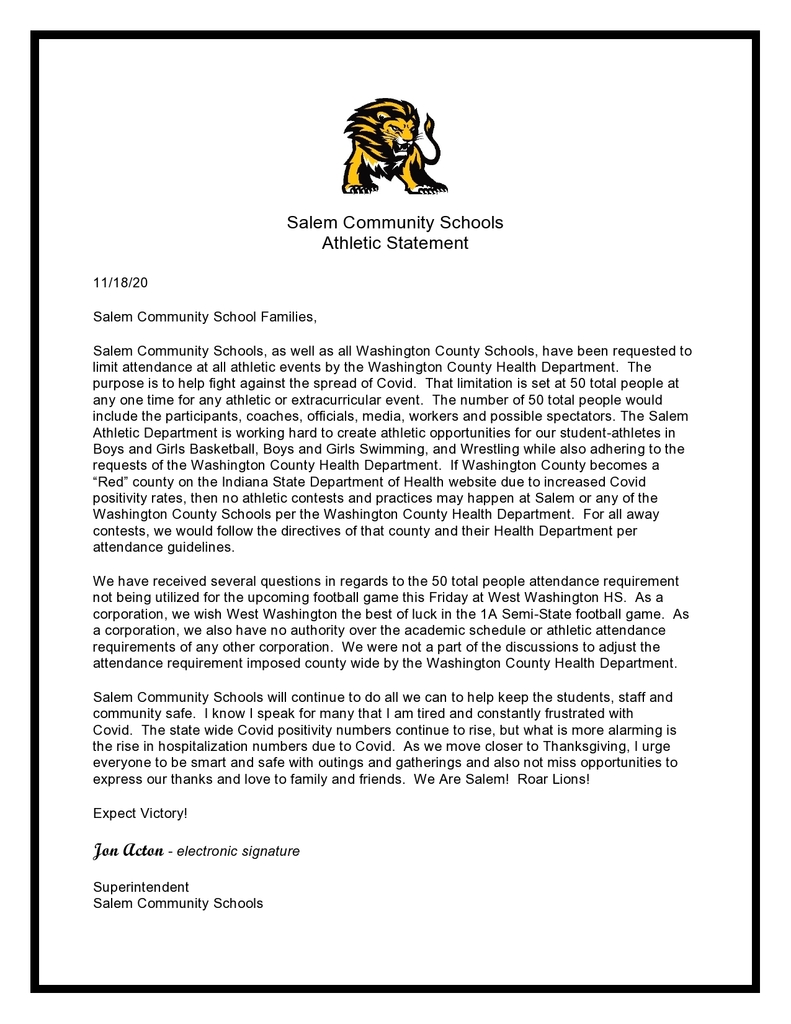 Lady Lions win 59-38
Lady Lions 49 - JCD 30 start of 4th
Lady Lions lead 2A #5 Jac-Cen-Del 28-19 at the half.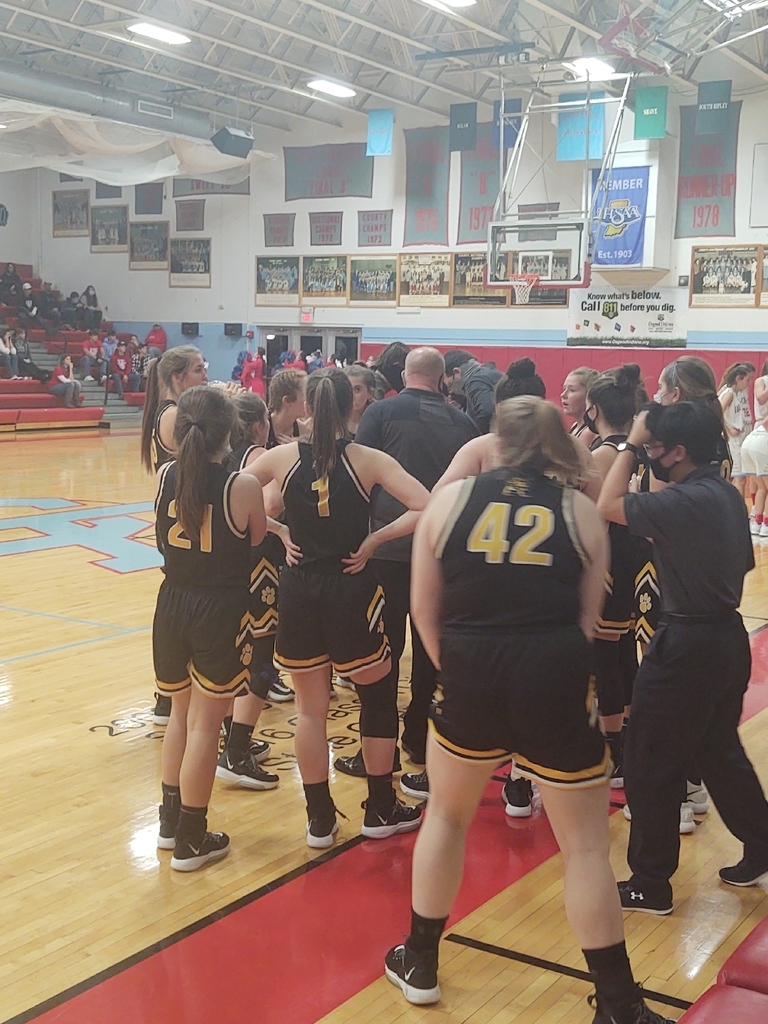 We have some tickets for the girls BBall game tomorrow @ Jac Cen Del. Can purchase at the SHS athletic depart. until 4:00. $5 each. Parents who have already purchased can purchase more. I will post if we run out. Have 50 tickets left. They will not be selling at the door.

Salem Community Schools Families, Salem Community Schools is working with the Washington County Health Department to slow the spread of COVID. In-person instruction will be closed Monday, Nov. 16th through Tuesday, Nov. 24th based on the recommendations of the Washington County Health Department. Please see the News article posted on the school website, school app, Facebook, and Twitter for more information.
Lady Lions basketball fans. Jac-Cen-Del will be providing a Livestream of our game tomorrow. JV tips off at 6:00. Varsity approximately 7:30. Cost should be about $5.40. Below is the link:
https://bit.ly/2Iuh1SU