Salem Families, All three SCS buildings were on lockdown for short time earlier this afternoon for safety measures due to a possible threat. We did confirm that there was absolutely no threat to any of our students or staff. We at Salem Schools always err on the side of safety for our students. Thank you, and have a great weekend. (This message was also sent in a call from our all call system at 2pm. )

Congratulations to Coach Bundy and the Salem Cross Country team as they advance 3 runners (Lanie Roberts, Ivy Harris, Vance Tefft) to next week's regional!

Salem winter & spring athletes who are needing a physical can contact the Salem Community School Student Health Center (operated by LifeSpring) to set up a free physical. The Health Center is located in BSE and open 8:00-4:30 M-F when school is in session. 812-883-3700 x4021.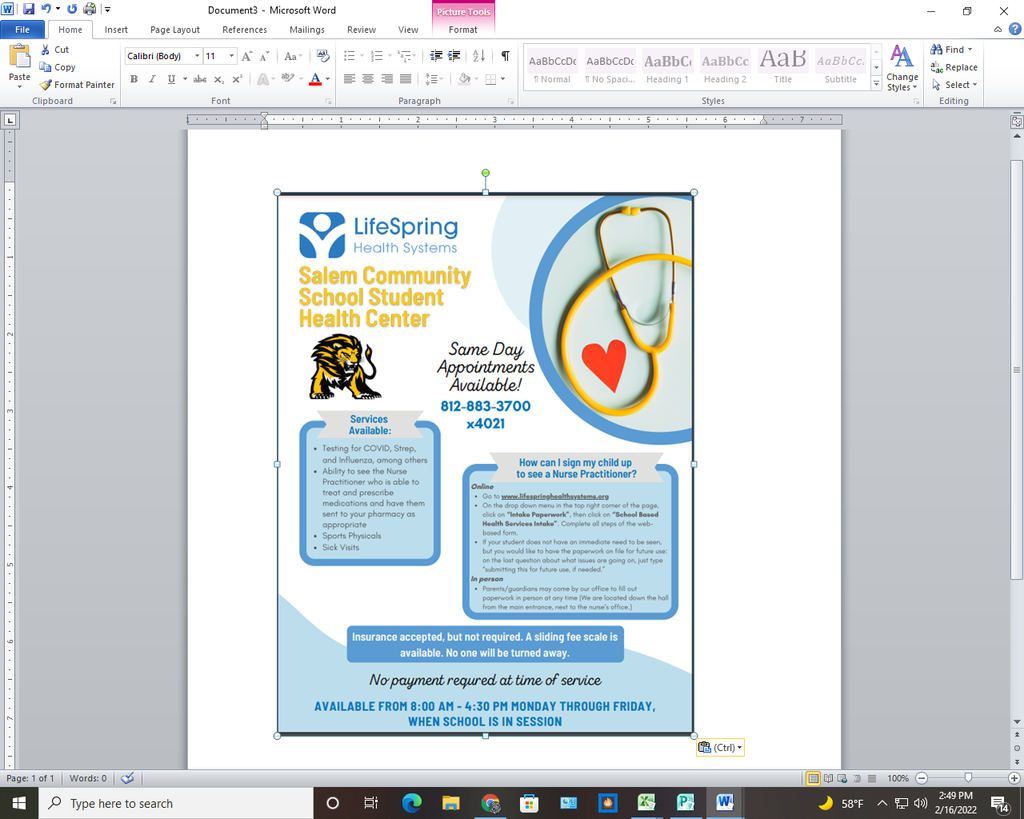 Kickoff for tonight's JV football game @ Charlestown has changed to 6:30.

Kick off at 7:00 tonight.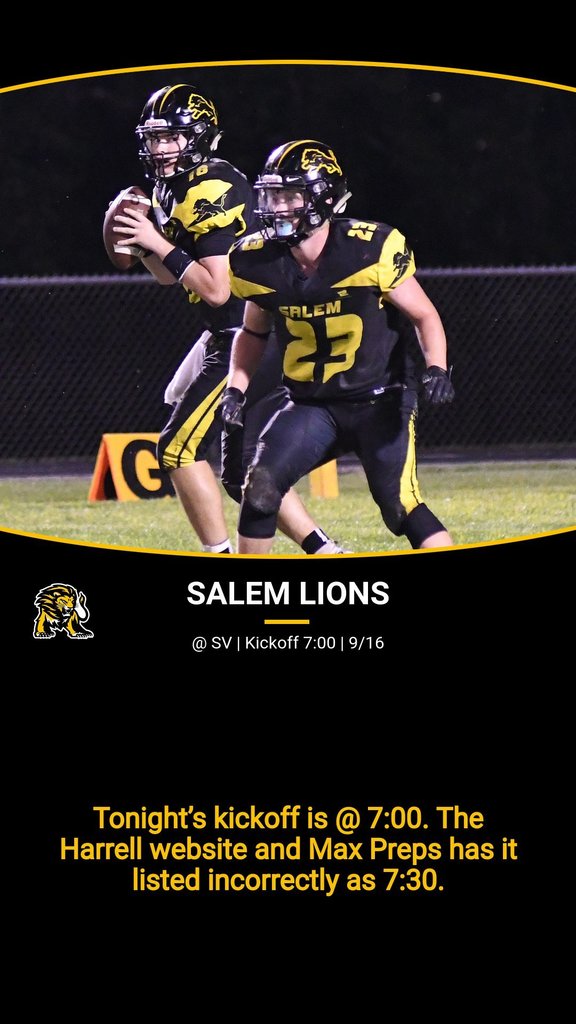 Help Feed the Lions Fundraiser! Free meals have ended for many of the students at the middle school and high school. How can you help? You can always make a donation straight to the Needy Student Fund in the School Nutrition Program or you can purchase a cool shirt or sweatshirt. They come in adult and children's sizes. Here is the link:
https://helpfeedthelions2022.itemorder.com/shop/home/
Orders close September 30th. Thank you for your support.
Salem Families. This is a reminder that the 30 day temporary free lunch benefits for SMS and SHS students will expire on September 15th. Starting on September 16th, students who are not directly certified for free and reduced meals or those who have not had an application approved as free or reduced for the current school year will need lunch money in their accounts. This only applies to SMS and SHS students. BSE meals are still free under the CEP program this school year.

Picture Day is coming up soon! Kindergarten, 1st and 2nd: Tuesday, 9/20 3rd, 4th and 5th: Wednesday, 9/21 Please fill out the form below if you would like us to share your email address with our photographer - Interstate Studio. They have an option to email proofs to parents this year!
https://forms.gle/Vqw6bA7xjhrxkaDd8

Tonight's Middle School events attached...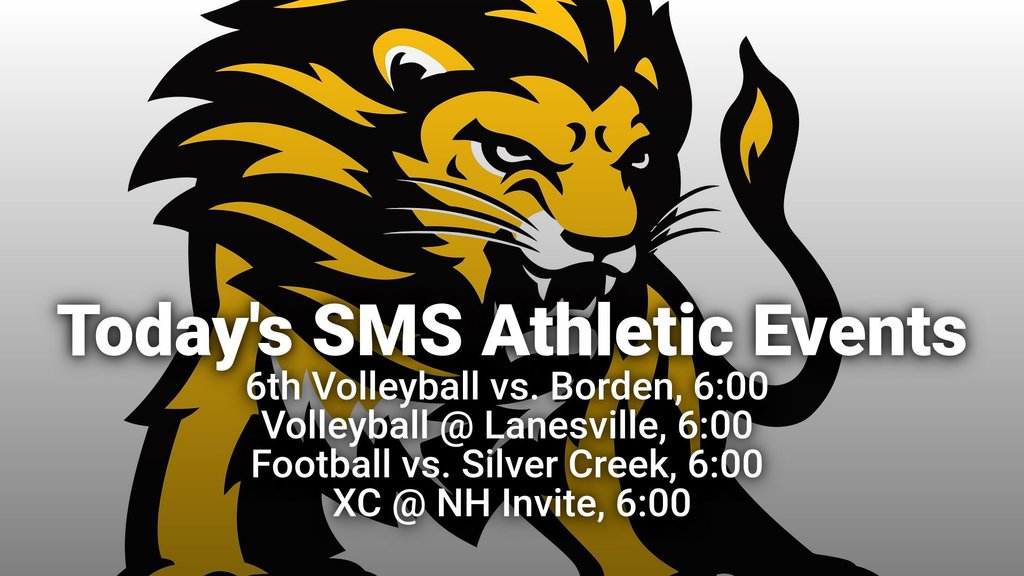 Boys soccer at home tonight vs. Henryville. Girls soccer travels to NH for MSC matchup tonight.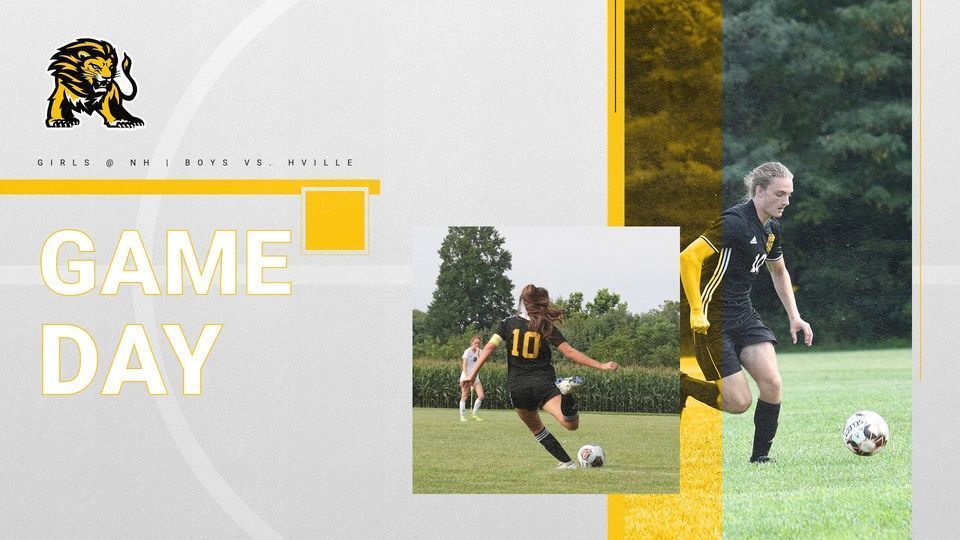 Lady Lions volleyball falls to Silver Creek in 3 sets. Will return to the floor tomorrow at home to face the Madison Lady Cubs.

Lady Lions volleyball loses to MSC powerhouse Silver Creek in C-team and JV action tonight. Varsity giving Lady Dragons a battle.

The Lady Lions Volleyball team kicks off their season tonight @ home vs. MSC foe Silver Creek. The C-team starts at 5:30 followed by the JV game at approximately 6:15. Varsity will follow around 7:30. Tickets are $6 each (cash). Debit/credit card purchases are available also.

Varsity boys tennis results: Salem 1 - Paoli 4

Tonight's SMS Volleyball results vs East Washington: EW defeats 7th grade 2-0. 8th grade Salem defeated EW 2-0

Tonight's girls soccer results: Lady Lions 0 Jennings County 6

The Lady Lions soccer team falls to Seymour 8-0 in their season opener.

The Lions will kick off the football season tonight as they participate in 3 team Jamboree. The Jamboree consists of Salem, Madison and Shelbyville. The game will be played at Madison. Gates open at 5:30 and the JV will play at 6:30. The varsity team is scheduled for 7:45. Information from Madison AD: ALL Fans need to enter through our Gates on the Southside of Football Stadium. There will be two gates. Admission for Event is $6. Tickets will be sold at Gate and online via TicketSpickt. Link for Online Tickets:
https://events.ticketspicket.com/agency/1e0e167b-9817-4cdd-9fa5-6d326f935752/events/673977fd-7122-4311-9e3d-14e616a0aa09

Attached are the Athletic Passes available this year. Fans can purchase passes at the high school athletic office during school hours and at the opening home game of each varsity sport. We will be doing paper tickets and cash box this year.